Deeper Minds ist eine Kampagne in Nova Praxis. Wir verwenden einen Mix aus Strands of Fate und Fate Core.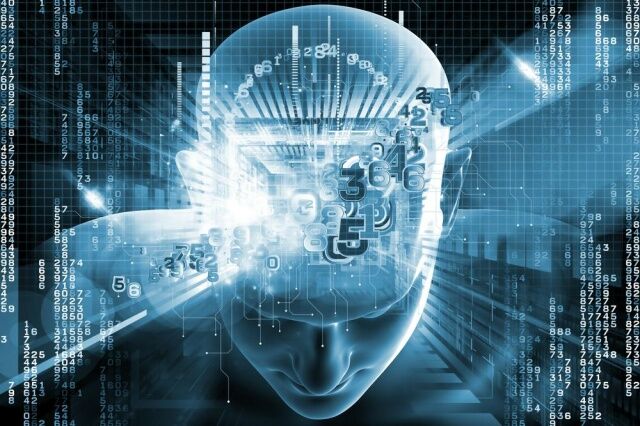 Staffel I: Comtrex Interstellar, Folge 1 (Pilot): B-Trade with a Kiss
Das Jahr ist 2140 AD, und die Erde ist verloren. Die Menschheit hat sich zu den Sternen geflüchtet, die Regierungen wurden durch Corporations ersetzt und der Begriff "Mensch" inkludiert mittlerweile auch virtuelle Intelligenzen, die körperlos im Netz leben. Der Begriff "Humanität" hat sich weiterentwickelt.
Tethorian Maax von Comtrex Interstellar, Inc. hat seine gesamte Sicherheits-Infrastruktur in die Hände von Pinball gelegt, ein Wunderkind einer Savant/Hacker-Spezialeinheit. Und dieser neue Sicherheitschef sucht eine Crew, die für ihn eine verlorene Entität ausfindig macht - eine AI namens Ayita, die auf Luna zuletzt geloggt wurde.
Was verbindet Pinball mit diesem Konstrukt, und warum sind wird der Auftrag über eine private Leitung gegeben, anstatt über die offiziellen Kanäle von Comtrex Interstellar?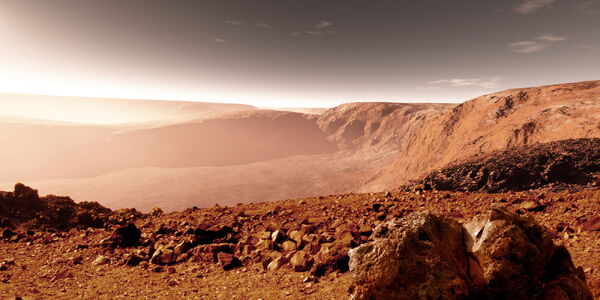 Hintergrund/Setting: Ich hab mir 

Pinball

 und

Tethorian Maax

aus einer der coolsten Cyberpunk-in-Space-Serien aller Zeiten ausgeborgt (Hint, hint, Andi). In meinem Misch-Setting sind die

Waredevils

ein geheimes militärisches Experiment von

Haus Kimura

, in dem schon Kinder mit besonderer genetischer Eignung Apotheosized wurden - in der Hoffnung, dass sie eine höhere Erfolgsrate in der Entwicklung zu Savants haben. Das war so, allerdings sind mehr als die Hälfte vollkommen durchgedreht - teils vor, teils nach der Entwicklung zu Savants. Kinder mit Nano-Robotern zu injizieren verstößt gegen den

Humanity Preservation Act

(HPA) und ist schwer illegal.  
Hacking: Ist nach der technologischen Singularität durch

Mimir-Tech

viel schwerer, und auch viel mystischer, als in den meisten Cyberpunk-Settings - i.e. den "Apotheosized" vorbehalten. Hacken kann nur, wer seinen Geist und sein Gehirn vermittels einer irreversiblen Transformation über Nano-Roboter in Software auf einem "

Mnemonic Core

" verwandelt hat. Und danach auch noch eine zweite - ebenfalls irreversible - Transformation durchgemacht hat. So etwas wie eine mystische Reise, bei der der Apotheosized seinen eigenen Geist als Software hackt (Self-Interfacing Neural Code [SINC] ==> Transformation zum

Savant

). Das ist gefährlich und kann zu bleibenden Schäden an der Persönlichkeit führen. 
Häuser: Maax ist der Chef von

Comtrex Interstellar

, seinerseits ein Joint Venture von

Haus Dalianis

und

Haus Kimura

. Maax selber ist ein Aufsteiger aus dem Haus Dalianis und Neo-CEO von Comtrex. Beide Häuser eignen sich also gut als Herkunft für Crew-Members, aber auch Apostaten oder andere Häuser - v.a. Silva - sind möglich.
Das Scenario wird in 

Olympus

 (am Mars) mit dem Briefing starten und auf Luna weitergehen, wo es die Spuren von Ayita zu sichern gilt. Es soll eine ausgewogene Gruppe von Detektiven sein, Kontakte und Ressourcen werden wichtig, auch technologischer Hintergrund ist von Vorteil. Eher Richtung covert Operation als Weltraum-Schlacht. 
Wer schon Charaktere machen will, ist willkommen. Bitte bewahrt euch aber Flexibilität für Hirschenau auf, damit wir die Gruppe zu einer spannenden Crew mit konfliktreichen Beziehungen verketten können. Hierzu gefällt mir dasPhase Trio aus Fate Core besser, als inkompatible Charaktere zusammenzuzwingen. 
Wie stark Hacking vorkommen wird, mach ich von der Gruppe abhängig. Wenn alle Savants sind, wird ein großer Teil im Extranet / der Matrix spielen. Wenn nur einer ein Savant ist, wird der wahrscheinlich der Projektleiter. Wenn wir ohne Savants spielen, dann ist es eher eine klassische Missing Person / Detective Story, hoffentlich mit einer überraschenden Wendung.