Jurassic World: Dominion Dominates Fandom Wikis - The Loop
Play Sound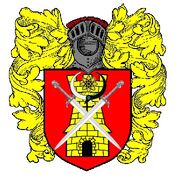 The High Inquisitorate Court, or simply the Inquisitorate, is the dreaded "people's court" of the Reydovan Empire, established by order of Emperor Kiran Joshmaul I on October 11, 2296. It is a combination of the national high court and a state-sponsored police force, and its actions remained a carefully kept secret in order to avoid scrutiny from the Empire's neighbors during Joshmaul's early reign. For nearly three decades, from 2296 to 2321, the Inquisitorate tried, convicted and executed tens of thousands of "enemies of the state", usually sympathizers with the United Federation of Planets. (At the time, Joshmaul was paranoid about Federation spies attempting to undermine the recently-signed Treaty of Korolev and re-annex the Empire into the Federation.) In recent days, the Inquisitorate has tried, convicted and executed the actual enemies of the Empire, the Separatist Confederacy that was backed by the powerful Devaneaux family until the ascension of its greatest patriarch - the Emperor, Kieran Devaneaux.
Traditionally, the Emperor has been the "Grand Inquisitor" (chief justice) of the Inquisitorate, but the actual duties of exercising judicial power have been handled by the Chancellor. The Inquisitorate's actions from before 2321 have remained a complete secret, in order to prevent accusations of crimes against sentients being levelled against Joshmaul or any other Imperial official, current or former, by the Federation Council.
Judgements of the Inquisitorate
[
]
The Inquisitorate has tried, convicted and executed tens of thousands of people, ranging from Federation sympathizers in the late 23rd and early 24th centuries to Separatist insurgents in the 2360s and 2370s. These are merely some of the more remembered cases.
Sentences Carried Out
[
]